All items for sale at advertised price or best offer received. If you want me to reserve an item for you until you can come get it, please send a 50% deposit. All the items which were already sold/reserved are marked "Sold" and have been moved to the bottom of the page (and are in red).


LG HFB-500 Solar Powered Bluetooth Speakerphone System
This is practically new since I've only used it for about a month but it is by far the best bluetooth system I've tried and I have tried several (including many that were much more expensive). I spent a lot of time in the car but could never find my bluetooth headset, or when I did, it was always dead and in need of a charge. This was far better since it was super easy to use, had very loud and clear reception and best of all, was solar powered so never ever had to be charged after the first time.
It syncs easily with any bluetooth capable device and mounts well to the windshield. It also has an auto-shutoff to conserve battery power if you forget to turn it off. Just in case, it also comes with a DC charger which I kept in the car but never had to use after the initial charge. The brief exposure it had to the power of the sun always kept it on full power even though my car was in an underground garage all day and .
More details can be found
here
.
Price: 99 nis
Availability: Now
Braun 6022 ThermoScan (Electric Ear Thermometer)
Purchased in Israel for 400 nis about 2
.
5 to 3 years ago. This takes an instant and accurate temperature reading of your child (or an adult) within a few seconds. Much faster and easier to use than traditional thermometers and much more comfortable for the child since it is placed in the ear rather than... some less comfortable locations on the body. Tempurture can be given in Fahrenheit or Celsius (your choice). Only used a few time and in perfect condition. Manual included.
Price: 135 nis
Availability: Now
New Touchscreen Universal Remote Control
This is an amazing universal remote that I bought at BUG here in Israel for 300 nis a couple years ago right before our move to Bet Shemesh. It disappeared during the move and I only found it now that we're starting to pack to move again. I had since bought a different one so never ended up using it. It is in perfect condition with not a scratch on it.

The entire face is a touchscreen which is configurable to match your existing remotes (most universal remote have set buttons which may or may not match your other remotes). It is very easy to use. You first press a button to signify which item you want to use (it can control up to 8 devices, TV, DVD, Satellite, Cable box, VCR, Stereo system, etc, etc. Even things like fans and air conditioners) then you press what you want it to do (change channel, fast forward, etc.).

It is extremely easy to set up. All you have to do is either put in the pre-set code that matches the remote you want to copy (it comes with a list of codes) or just line the universal remote up with the remote you want to copy and press the "learn" button and it will automatically copy your original remotes functionality. This is a great way to finally rid yourself of all your remote and have one for everything. You can also program more sophisticated macros to do a series of actions, but I've never tried to do that

One of my favorite features is that it is a built in motion sensor. As soon as you pick it up, the entire screen's back light turns on so you can see the buttons very clearly. Requires 3 AAA batteries (not included). Manual in Hebrew and English included (model: Sunwave SRC-3060). For more photos and details click here.

Price: 149 nis
Availability: Now
NEW Monster Cable Brand Component Cables 8 Meters Long (26.25 Feet)

New and unopened. For those in the know, Monster Cables are THE best cables in the world and give you the absolute best picture for your TV, movies and video games. What is the point of having an expensive system if your cheap cables don't let you experience its full potential?

These are 8 meters long (26.25 feet) so length will not be a problem. They are ideal for hooking up systems that are spaced further away from your TV or projector for regular length cables. I currently have a set of these connecting both my Wii and my dvd player to a projector and my TV and the picture quality is great. These retail for over $125 in the US and are virtually impossible to find in Israel. I could only find them in one high-end audio/video store in Ra'anana which was charging over 1000 NIS for them! But if you have a projector, these are a must.

Price: 245 nis
Availability: Now

NEW Optical Selector/Splitter For Home
Theater System + free optical cable
Never used, still sealed. This lets you attach up to 3 different products (dvd player, video game system, etc) to your TV or home theater system for true digital surround sound. A good solution if you have several items from which you would like to experience digital audio, but only one input port. Comes with one free optical cable. Recently purchased, still sealed in original box, never used.


Price: 35 NIS

Availability: Now
Panasonic DVD XP-50 DVD, CD, DVD-Audi0, DVD-RAM Player
+ 2 DVD-Audio Discs
This is a rare DVD Player that was rated the best in the world by aficionados a few years back. It is a very sleek shiny chrome design and is packed with features including unusual ones since as changing the angle of the movie you are watching (many movies are made using multiple camera angles) and having built-in receiver capabilities (you can connect surround sound speakers
directly to the unit). It is also one of the only dvd players in the world with the famed Faroudja chip
which was only used briefly since they were deemed too expensive (due to competition, manufacturers were forced to sell the dvd players for less than the chip itself cost. To make the DVD Players cheaper, they discontinued using this chip).It also has superior sounds quality and is one of the few dvd players that can play DVD-Audio and DVD-RAM discs. (For more on DVD-Audio see Wikepedia
here
). Many happy owners claim they can hear things they've
"never heard before" when listening to music on this unit.
I've also thrown in two rare DVD-Audio discs that sell for between $70 and $100 each (
Alanis Morrisette
and
Foreigner
) I've only listened to them once. Some great reviews of this DVD player. This unit is hard to find but I found a used one for sale for $1,000
here
. You can read a review
here
and find more info from Panasonic's website
here
. Manual, remote and 2 DVD-Audio discs (pictured) are included.
Price: 595 nis
Availability: Now
NEW Wall Mount for LCD TVs sized 32"-60"
Brand: Atdec, Model # TH-32-60-UFB
We dragged this from the US where it costs between $100-$150 to mount our TV, but the apartment had no wall to mount it on (as you can see from our entertainment center photo above). So this has gone completely unused and is still brand new (though we removed the box to get it to fit into our luggage). I assume it would cost around double in Israel.
It features the ability to tilt your TV (which not all mounts have) and an anti-theft feature to protect your TV. You can read more details about this specific model on Radio Shack's website
here
.
Price: 175 nis
Availability: Now

Motorola V3 Razr Cell Phone
+ Bluetooh headset + Accessories (Pelephone)


A Motorola V3 Razr, 2 years old for use with the Pelephone
(color is gunmetal)
. A really nice phone with lots of features like bluetooth, camera, video camera, ability to watch TV, etc. Includes the following accessories: 2 batteries, 2 AC adapters, 1 car adapter, leather case. Also included is a free rechargeable bluetooth headset.

Price: 199

Availability: May 1st

Everything Below this point has been sold.



WD Media Player + 2 External Hard Drives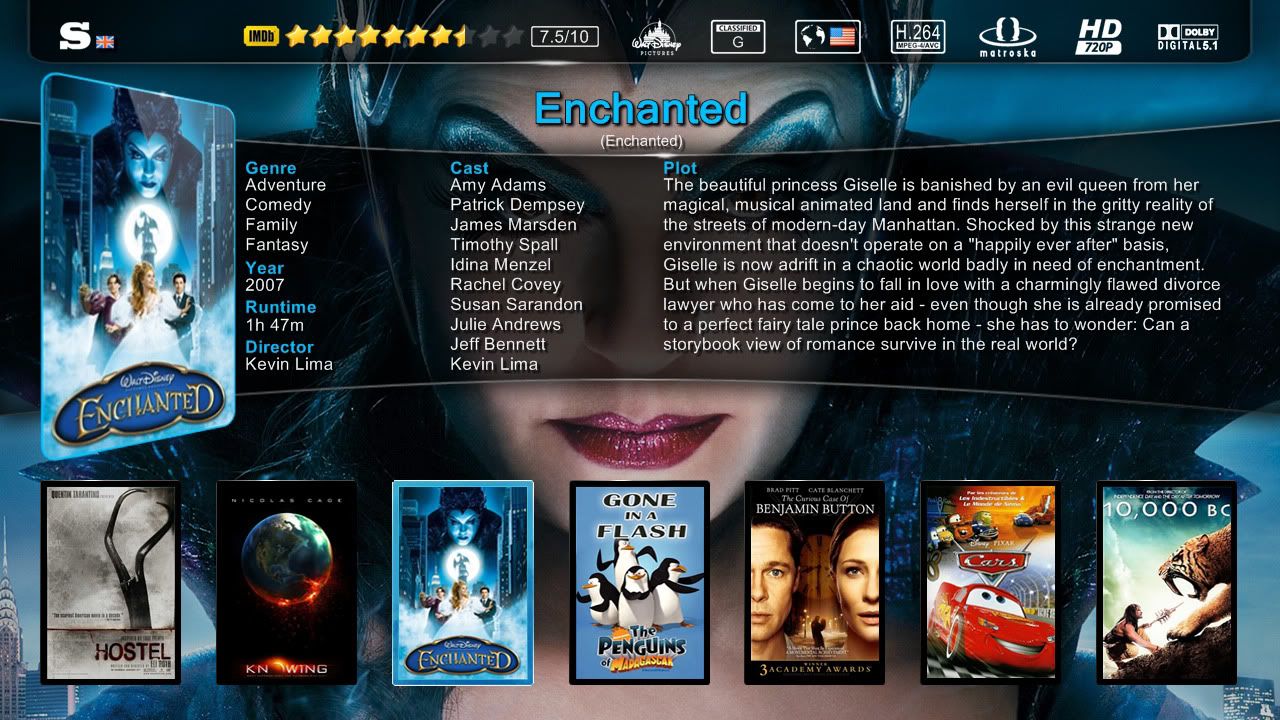 WD Media Player and hard drives filled with my digital movie collection. A media player lets you show off your movies, photos and music directly to any TV. For more info please visit Western Digital's website.
Price: Negotiable (SOLD)
Availability: Now
Satellite TV System:
3 Satellite Dishes, 2 Receivers (aka cable boxes), 2 Remotes
Selling for less than half of what I paid, this is a private system that you would own. With you can get many channels free forever and have the option to pay a small monthly fee to iTVsat (company run by Anglos that is cheaper than Hot or Yes) for over 100 more premium English channels from around the world. The company will move the satellite dishes to your home. There are 3 so that they can be aimed in different directions getting you TV from all over the world. These will include current TV shows and movies. We've greatly enjoyed it.

Price: 1990 nis SOLD
Availability: April/May

Philips 32" LCD TV
Brand: Philips,
Model #
32PF5320
. Measures 36.7 x 21.65 x 8.75 inches (WxHxD)
We love this TV. It has stunning color and a real vivid picture. It is a 32" HD LCD TV with a plethora of ports (2 composite, 2 S-Video, 1 component, 1 HDMI, 1 RF, 1 PC VGA, 1 PC Audio, 1 Headphone Jack). We specifically purchased this model since it is one of the few that will work in both the US and Israel. It has a number of features including:
Picture-in-Picture
Philips Digital Crystal Clear video processing chip (for optimal color, contrast, and sharpness levels)
An anti-reflection coated screen to reduce glare (this is a real plus and something too many TVs lack)
Auto volume leveler
An Active Control function which uniquely and intelligently optimizes picture quality by measuring and analyzing the incoming signal to automatically adjust picture quality settings.

A Light Sensor function which uses a sensor to adjust the picture brightness depending on the room light conditions.
A 3D comb filter to separate brightness and color signals better in 3D domain to eliminate cross-color, cross-luminance and dot-crawl distortion
Adjustable color temperature and sharpness, sleep timer, and V-Chip parental controls.
Two built-in stereo speakers that produce 15 watts per channel (for 30 watts of total power), and can produce Dolby Digital virtual surround sound, emulating a 5.1-channel sound field from just two speakers. & more.
Comes with stand and is also wall mountable. Remote and Manual included.

Price: 1850 nis SOLD
Availability: May 1st


Samsung 19" LCD TV
Brand: Samsung. Model # SyncMaster 940MW
This is about 2.5 years old and was a spare TV that was hardly used. In all honesty, I think we may have used it only 3 or 4 times. It is in excellent condition and has a really crisp picture. The TV itself has some nice features such as picture in picture and A really nice TV with some great features. It has a worldwide tuner which means it will work in any country in the world, picture-in-picture and lots of input options on both the side and the back (you can use either). Everything that came with it is included (remote, some cables and a manual). The manufacturer's description and specs are below below:

It's ready for work. It's ready for play. The Samsung 940MW is an HDTV-ready widescreen workhorse that features sharp contrast, wide viewing angles and a bright, colorful picture. It also features our exclusive MagicTuner TV and a sound system every bit as impressive as its picture. An 8 ms response time makes things sharp and clear. Wide viewing angles make sure you can see it even when you're reaching for your popcorn. And a variety of inputs make sure you'll be enjoying all your favorite shows, movies and games on your new favorite monitor.
Features

19.0 inch wide screen
1440 x 900 (WXGA+) resolution
160 degree /160 degrees horizontal/vertical viewing angles
8 ms response time
Virtual Dolby and BBE sound
Inputs include TV (antenna/cable), S-Video, Composite, Component, DVI Digital Link, analog RGB and more
Picture-in-Picture
Compatible with PC, Macintosh, Sun Microsystems
Price: 950 nis SOLD
Availability: Now


Home Movie Theater:
High End 1080p Projector, Projector Mount, Retractable Movie Screen, Movie Screen Mount, Extra Long Premium cables/wires, Cable splitters, Plastic covers to hide the wires


Unlike most projectors which are built for board rooms and business presentations, this is an actual movie projector designed for entertainment. It is one of the few projectors that can actually project a full 1920 x 1080p picture (1080p is the best picture possible). It retails for over $3500 in the US as you can see from a simple Google price search
here
. Model # NEC HT1100.
It also includes a ceiling mount which retails for $150 to over $200 in the US as you can see
here
.
A retractable movie screen (less that 1 year old) and mount is included which would cost another couple hundred dollars
All the premium quality, extra long cables and splitters are included. These are required to connect all your peripherals to the projector (Dvd player, media player, Wii, etc.) and would cost another couple hundreds dollars.
Plastic covers to organize and hide your cables are also included
And of course while all this totals over $4,000 in the US, it would likely cost double here in Israel (if you could even find all the components).


Price: 5,750 nis (for the entire system)
SOLD
Availability: May 1st



Electric Appliance Protector
I'm not sure what these are called but after we had a stereo system get fried by the semi-irregular power they have in Israel (surges, fluctuations, etc.), we were told to by these to protect our expensive appliances (computer, fridge, washing machine, etc). We have several and I purchased them all within 1 to 2 years ago for between 69.95 and 89.95 nis.


Price: 38 nis
SOLD
Availability: May 1st





Availability: May 1st.
Kenwood 6.1 Home Theater Stereo System/Receiver
+ 6 Surround Sound Speakers and Subwoofer

This is a 6.1 Home Theater Stereo Receiver that I paid $800 on sale, in the States. This is the heart of your home theater system and enables you to connects everything you own to it (TV, projector, cd/dvd player, vcr, projector media player, game system such as a Nintendo Wii, and more) and it provides customizable surround sound. It also has a built in AM/FM radio. The only problem is that the lcd panel sometimes fades out and I'm not sure why. I know there is a feature that lets you have it fade out intentionally since many people find it distracting when they are watching, but it likely needs to be repaired if you want to use this feature Though it is a cheap fix, I never bothered fixing it since it really didn't bother me and wasn't needed for its use. Because of this minor
problem, I'm selling it ridiculously cheap. Being from the US it requires a transformer to operate which I'm selling separately.


Price: 995 nis SOLD
Availability: May 1st
NEW "Now You Can Find It" Remote Locater by
Sharper
Image
(to find lost keys and
stuff)
"Now You Can Find It" Locater by
Sharper
Image
(never used):
I bought this a couple years ago for $60 right before a move and then ironically could never find the box until now. It is still in its original packaging and works fine. It comes with 8 different color key chains that you can attack to things you frequently lose (your keys, wallet, glasses, TV remote, pda, etc.) and a remote control. The remote has 8 different corresponding color buttons (and optional identifying stickers you can attach). When you press a button on the remote,
the matching keychain blinks and beeps until you find it. You don't have


to worry about losing the remote either since it is magnetic and sticks to your fridge or front door. Please note: while this is great for finding your lost keys, I can't really see attaching these to most other things that the manufacturer recommends (who would wear one of these on their glasses)? They came with batteries but they likely have to be replaced at this point since they have been sitting in a box for 2 years. Otherwise, works fine.



Price: 99 NIS SOLD
Availability: Now


Philips Region Free HD DVD/DivX player

This sleek looking dvd player p
lays all DVDs from all regjons and virtually any media format you want from CD, Video CD, SVCD, DVD+R/RW, DVD-R/RW, DiVx, MP3, WMA to JPEG files and features HDMI with high definition video 1080p upconverting for a perfect picture and sound quality, completely free from noise! It is also DivX Certified for standard playback of DivX videos and features Progressive Scan that doubles the vertical resolution of the image resulting in a noticeably sharper picture. Plus, its ultra-slim design fits anywhere in your home theater entertainment system!
It is about 2 years old and includes cables, remote and I believe I still have the manual too. It is from the US so will require a small transformer to power (if you don't already have one, I'm selling these for 15 nis). For more details on the player, see
here
.
Price: 139 nis SOLD

Availability: Now
NEW 2010 Garmin Nuvi 1260T Bluetooth GPS (Israel/US/Canadian maps)
+ Accessories
New, never used Garmin Nuvi 1260T Bluetooth GPS for sale (still sealed in original box. It includes maps with both Israel and North America preinstalled. The 2010 maps of Israel are the newest maps available from any company and have just been released to the market. If you are sick of your old GPS not recognizing streets and getting you lost, it is time to upgrade!
This also doubles as a bluetooth speakerphone! Syncs with your phone wirelessly so you can dial outgoing and receive incoming calls to the built in speakerphone. Includes DC charger, USB cable/charger and windshield mount. I'll also throw in a brand new, never used GPS case.
Highlights include:
* Bluetooth wireless technology enables hands-free calling with a compatible phone
* Pre-loaded with City Navigtor NT maps for North America and Israel, including more than 6 million points of interest
* Steer cleer of traffic with nüvi 1260T's integrated FM traffic receiver and free lifetime traffic updates. Receive alerts about traffic delays and road construction that lie ahead on your route. Next, simply touch nüvi's screen to view traffic details or detour around the problem area.
* High-sensitivity GPS receiver for fast satellite lock and HotFix satellite prediction: nüvi calculates your position faster to get you there quicker.
* Provides vocal turn-by-turn directions (speaks name of streets)
* Pedestrian navigation capability enabled through optional CityXplorer maps
* Save gas & money with ecoRoute: suggests fuel-efficient routes\
* Public transit mode allows you to navigate using buses, tramway, metro, and suburban rail systems
* The 1260T includes many travel tools including JPEG picture viewer, world travel clock with time zones, currency converter, measurement converter, calculator and more. With photo navigation, you can download pictures from Garmin Connect™ Photos and navigate to them. With its "Where Am I?" emergency locator, you always know your location. Simply tap the screen to get your exact latitude and longitude coordinates, the nearest address and intersection, and the closest hospitals, police stations and fuel stations
Includes car charger, USB charger and windshield mount. I bought this GPS on my last trip to the US for $250 and then another $100 to have the Israeli maps installed. Never ended up using it and GPS prices have been falling so I'm selling at a loss.
Price: 645 nis
SOLD

Availability: Now


Garmin Nuvi 1250 GPS (Israel/US/Canadian maps) + Accessories
I've used this for approximately 4 months and it is in perfect condition and works great. I purchased the Israeli maps (costs $100) also since Garmin has the newest maps of Israel (each company apparently only puts out new maps every few years).
It is almost identical to the 1260T but has a few fewer features (no live traffic, no bluetooth, no speaker phone). Includes car charger and window mount. I'll also throw in a brand new, never used GPS case.
Product Features
High-sensitivity GPS receiver for fast satellite lock; sleek, ultra-slim design fits in a pocket
Pre-loaded with City Navigtor NT maps for North America and Israel including more than 6 million name-searchable points of interest
Pedestrian navigation capability enabled through optional CityXplorer maps; ecoRoute suggests fuel-efficient routes to save drivers money and fuel
Public transit mode allows you to navigate using buses, tramway, metro, and suburban rail systems
Turn-by-turn directions with spoken street names (text-to-speech)
Technical Details
Faceplate Color: Silver
Dimensions: 3.7 x 2.9 x 0.6 inches (W x H x D)
Weight: 4 ounces
Battery: Built-in lithium-ion battery
Battery Life: Up to four hours, depending on usage
Display:

3.5-inch touchscreen QVGA TFT display with white backlight

Additional Storage: microSD card slot
Price: 399 nis SOLD
Mio P550 Pocket with Integrated GPS
This is a very lightly used Mio P550 that looks news. I recently purchased it to upgrade from my older Mio as this one has many more features such as wifi and Bluetooth making this much more than your standard Pocket PC. You can transfer files wirelessly and and even surf the net! The GPS is excellent and works fully in English (UK/American), Hebrew and many other languages.

The pocket PC software is also great and comes with some games, Microsoft Office, Outlook, etc and can be fully synched with your computer. It also comes with a couple extras including a protective case, a collapsible stylus and a 1GB SD card (with Israeli maps but plenty of extra room for games and other apps). It also has a never used DC charger for the car (I lost the original one so just purchased it), an AC charger for the home (dual voltage), and a windshield/vent mount. The windshield mount isn't particularly good and wouldn't stay up so I used the vent mount option instead (mounts to an air conditioner vent). It didn't come with a cable to sync it with your computer but it is the standard usb cable that comes with most digital cameras so I'll throw one in.

You can read the specs here.

This goes for over 2000 nis in Israel as you can see here plus then you need to buy the GPS software which costs around 500 nis



Price: 685 nis SOLD
Availability: Now
Mio 168 Pocket PC with Integrated GPS, Movie Player + Lots of Extras


T
his is a great Pocket PC that I've used exclusively as a GPS here in Israel. It came with US maps also but I've never tried those. It has served me well over the last couple of years and is clearly used with some minor scratches and dings from regular use but is in pretty good condition with no scratches on the screen. The GPS is excellent and works fully in English (UK/American), Hebrew and many other languages.

The pocket PC software is also great and comes with some games, Microsoft Office, Outlook, etc and can be fully synched with your computer. It also has Windows Media Player so you can watch movies on it! It also comes with a couple extras including a protective case, a collapsible stylus and two SD cards (one with US maps, one with Israeli maps but plenty of extra room for
games and other apps). It also has a brand new battery that I just installed today, a never used DC charger for the car (my son broke the first one), an AC charger for the home (dual voltage), a cable to synch with your computer and a dual voltage docking station (so you can have a charger at your home, in your office and in your car). It also includes a new windshield mount that I recently paid $25 which is AMAZING and never falls down, and is adjustable in all directions.

You can download the manual here.


Price: 279 nis
(for the unit and all the accessories together). SOLD
Availability: Now
Corded Desk Phone
Never ended up using
this phone but it was tested and works fine.
Price: FREE (SOLD)
Availability: Now
Telit
X170 Cell Phone Charger:
(Qty 2)

I have two Telit X170 cell phone chargers. No longer have the phone.


Price: FREE SOLD
Availability: Now




Cords/Splitters, Power Strop
All we own for 250 nis SOLD

Availability: May 1st

High-End Transformers

All made in the USA for use in Israel (paid extra to have an Israeli plug installed - not a European or USA plug like most transformers). These are a must to protect your electronics and appliances from the US. They safely convert the voltage for more sophisticated products that would normally be destroyed but cheap transformers. Add a US powerstrip (I have these for sale as well) and one can power an entire room full of US made products. The key is to look at the products you wish to convert and how much voltage they require (this information is printed on the product itself).
For example, a phone or baby monitor from the US may only take 3 to 6 watts of power, while a stereo system may take 300 watts and a toaster oven could take 1200 watts.
Add up all the watts of the items you wish to plug into the powerstrip and then as long as that number does not exceed the wattage of the transformer, you will be safe. The following transformers are for sale:


250 watts: Price: 99 nis SOLD
250 watts: Price: 99 nis SOLD
350 watts: Price: 179 nis SOLD
750 watts: Price: 315 nis SOLD
1500 watts: Price: 425 nis SOLD
Availability: May 1st
Shabbat Clock for Powerful Devices like Air Conditioners
Shabbat Clock for devices with extra thick plugs. Notice the larger holes. We use it on our downstairs air conditioner so we can have it on when we're home, but off while sleeping, at shul, etc.



Price: 39 nis SOLD




Availability: May 1st
Sony HandyCam Camcorder + Accessories
I bought this for $900 to take advantage of the birth of our first child. Unfortunately, we never really used it much and the handful of home videos we took were boring and we never watch them. We used it a brit and 1 year birthday party and I think that's it. So its time to let it go and focus on the still shots we are much better at.

It is ultralight and portable (weighs less than 1 pound!), comes with a large touchscreen LCD screen (I measured it to be about 3 inches). a view finder and the ability to record to both memory cards and re-recordable mini DV tapes.
It can take digital photos and videos and comes with a remote control. I still have this in the original box and have several accessories including :
- Camera Case
- Carrying Strap
- Leather Hand Strap
- Memory Card

- 6 Re-recordable mini-DV tapes (5 have never been used, 1 has been used once)
- A mini-DV Head Cleaner (still sealed)
- Remote Control (batteyr not included)
- Video Editing Software
- Charger
- Cables
- Manual

Product Features
1/3-inch CCD imager camera with high megapixel resolution

MiniDV recording format offers up to 530 lines of horizontal resolution

10x optical zoom with SteadyShot picture-stabilization system

Large widescreen (16:9) touch-panel SwivelScreen LCD

Super NightShot Plus Infrared System captures natural-looking video in low light
Technical Details
Brand Name: Sony
Model: DCRHC90
Media Type: Mini DV
Lens Type: Zoom lens
Optical zoom: 10 x
Maximum Aperture Range: F/1.8-2.9
Shooting Modes: Digital photo mode, Frame movie mode
Video Input: Camcorder
Optical Sensor Technology: Advanced HAD CCD
Optical Sensor Size: 1/3"
Viewfinder Type: LCD
Audio Input: Microphone
Microphone Operation Mode: Stereo
Height: 3.6 inches
Weight: 0.9 pounds
Depth: 4.3 inches
Width: 2.6 inches
Price: 590
nis SOLD
Availability: Now

NEW Canon PowerShot SD1200IS Digital Elph 10 MP Digital Camera with 3x Optical Zoom, Image Stabilizer and 2.5-inch LCD (in Dark Gray).
We lost our digital camera so ordered this one from the US for $250 + sales tax and then promptly found our camera. We are sticking with the camera we know how to use and selling the new one. It still looks brand new (not a scratch on it), comes in the original box, with all accessories still

sealed in the original packaging (as you can see in the photo).

When we bought it, they also threw in a free screen protector as a bonus which was professionally installed by the vendor so the screen will not scratch (it is really just a thin piece of sticky plastic but really does work).

4.5 out of 5 Stars on Amazon!

You can see more pictures, a description and full specs on Amazon here:

Price 650 nis SOLD
Availability: Now